At CrossFit Aldgate we offer a structured, progressive programme, of training, nutrition and recovery. You're guided by passionate coaches and supported by an encouraging community of members: we want you experience all of this when you start with us! 
So you start by spending a full week with us to try multiple sessions, meet different coaches and bond with your peers. Our training is adapted for people of all ages and abilities so it doesn't matter if it's your first time setting foot in a gym, we'll look after you! 
To start your journey with your free week introduction please leave your details below and we'll be in touch to get you started: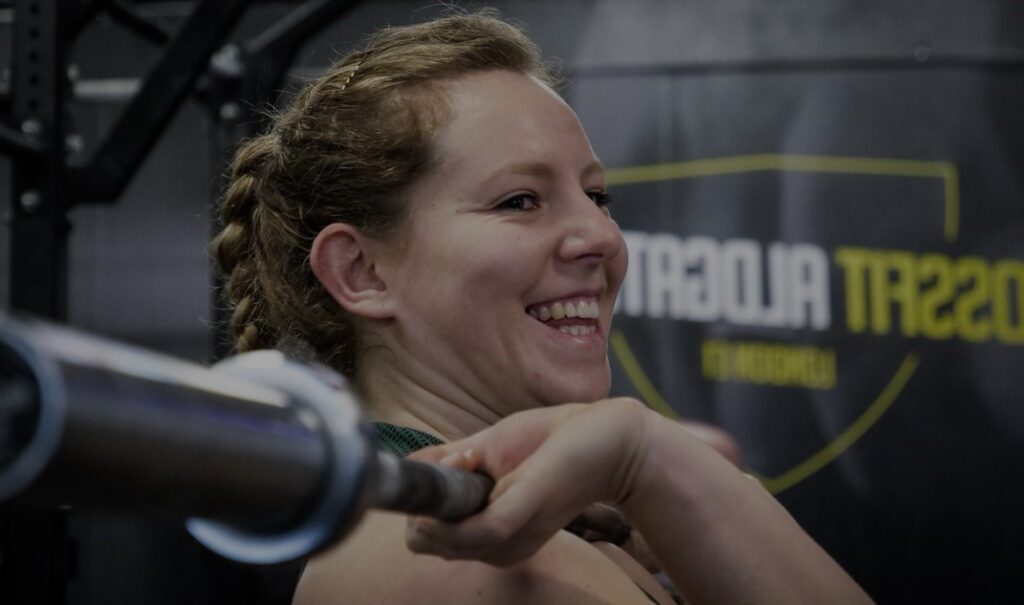 We provide structure, guidance and support in and out of the gym so you can truly evolve your health and fitness. Each of our sessions is coach led in a small group so you are well looked after and our training programme is designed to get you fitter, leaner and stronger!
 
We have people from all walks of life, all ages and abilities. Everyone comes together with the shared goal of improving themselves, so whatever your motivation for getting started, you'll have an instant community of friends to help support you on your journey.
If you are completely new to training and the gym then don't worry! We have lots of people start their exercise journey with us and your coach is there to make the workout achievable for you. Each and every session is scalable for people of any ability to be able to do it.
Equally, if you are fit and active, in regular training or have tried CrossFit workouts on your own or at another facility, we will find a way to challenge you on your level to make sure you continue to progress
It's also important for us to get to know you, so during your week you'll sit down with one of our coaches to discuss what is important to you going forward. In addition to the daily guidance in your sessions, a coach will be personally assigned to you for you to check in with and ask questions at any time. If you continue your training with us we'll also talk about how to maximise your time between workouts: thinking about nutrition and recovery will be a game changer for your progress and we can coach you on these too!